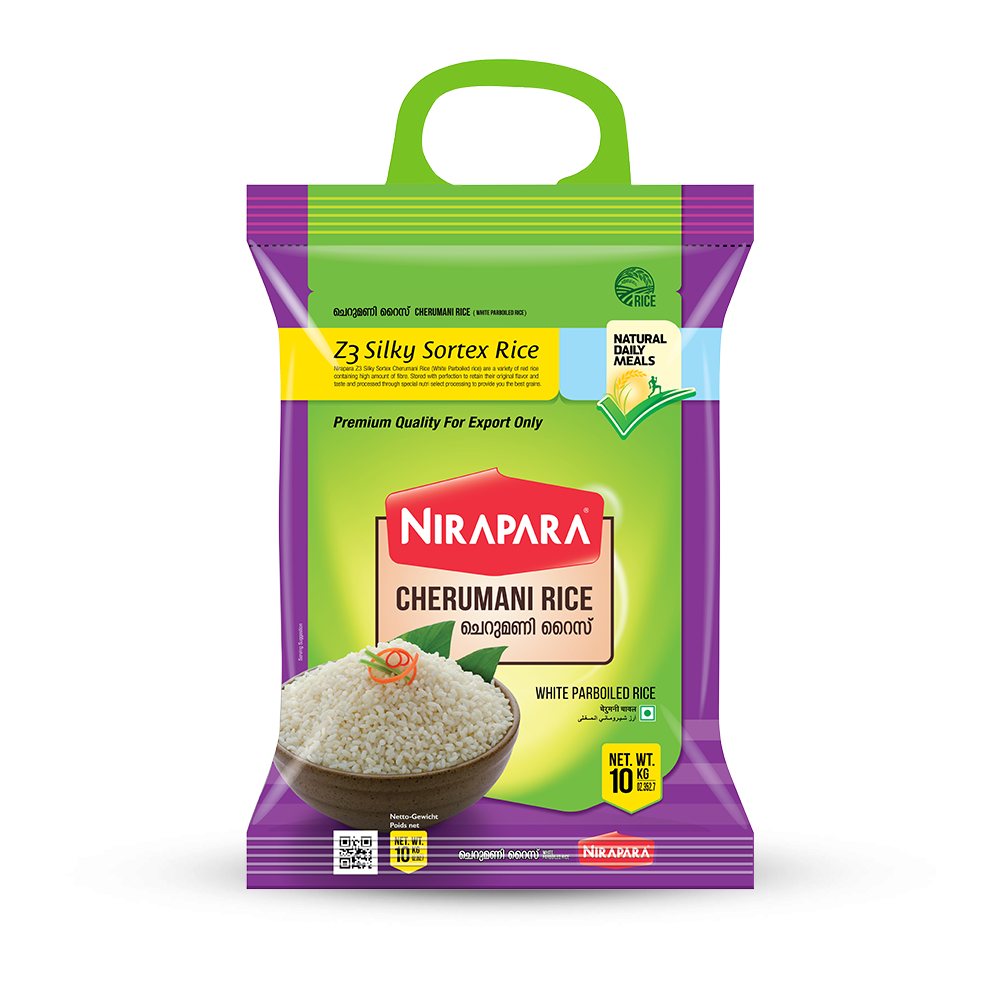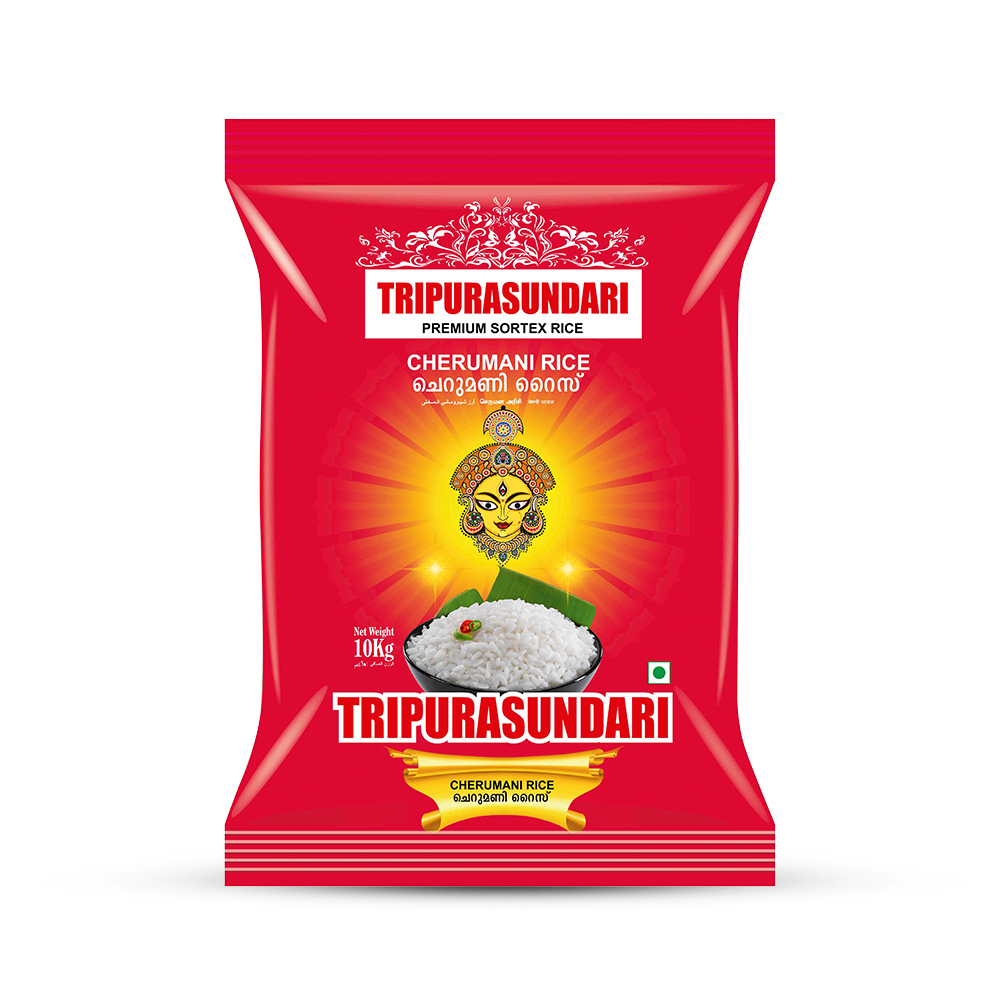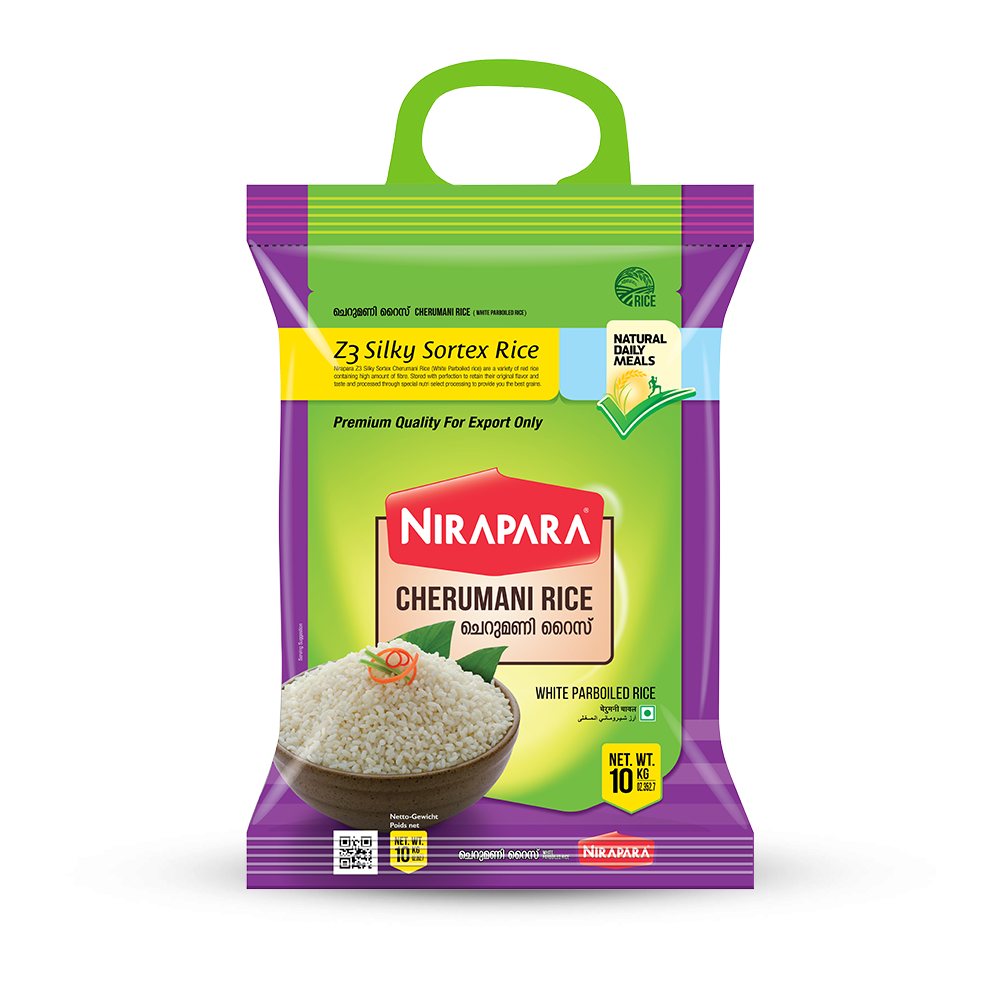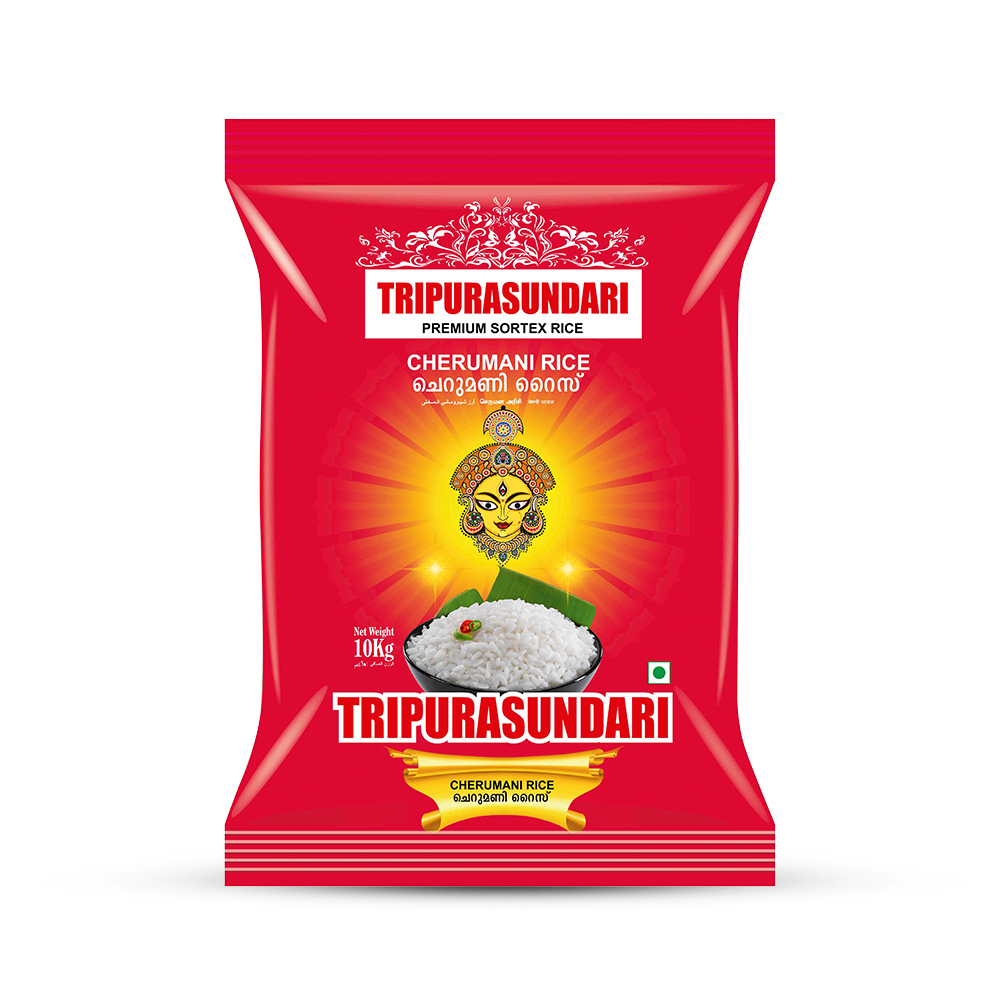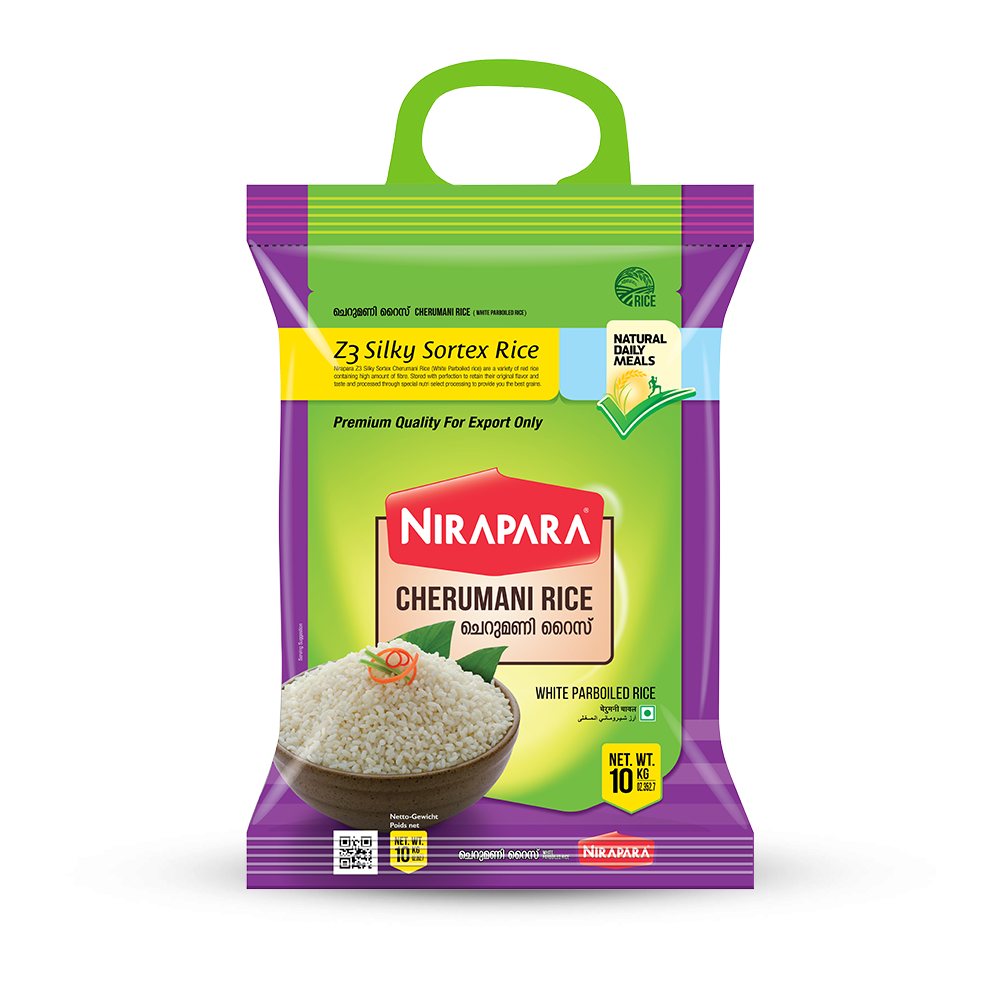 Nirapara z3 Silky Sortex Cherumani Rice (White Parboiled Rice) is a variety of red rice containing a high amount of fiber. Parboiled round rice which is shorter in size is one of the most popular and preferred rice in Northern Kerala. Stored with perfection to retain their original flavor and taste and processed through special Nutri select processing to provide you with the best grains.
Additional Information
Reviews
Nutrient-Rich Best Source of Vitamins Rich in minerals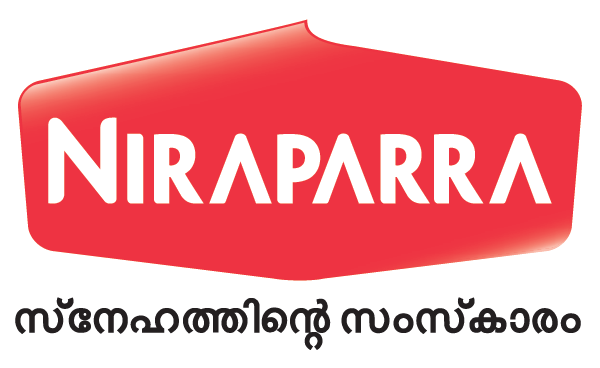 Your subscription submitted.