Meen Curry With Ghee Bhaat
Star Recipe Of The Month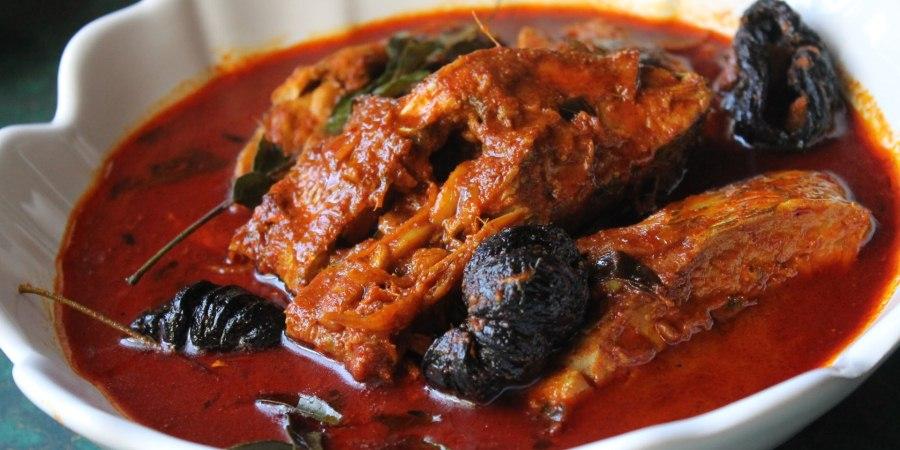 Malayalee Fish Curry
By Nirapara
Traditionally Mallu
Pre Time: 15 Mins

Serves: 4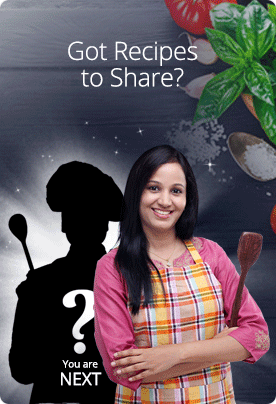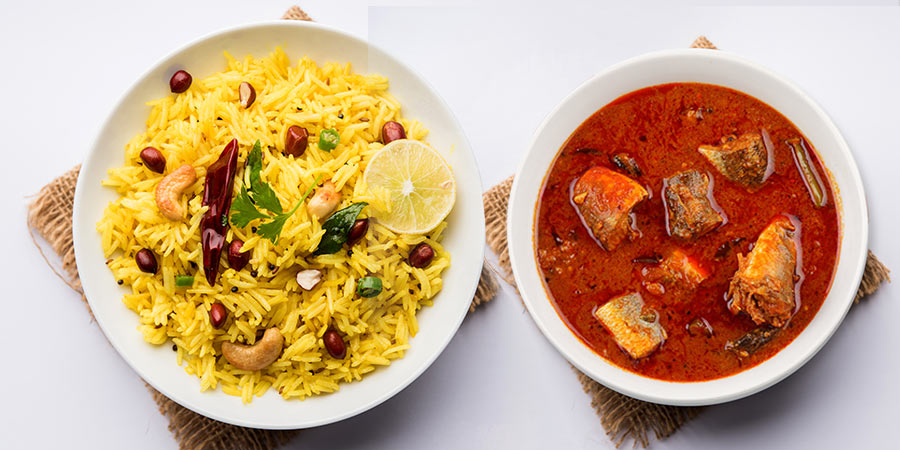 Pre Time: 15 Mins

Cook Time: 35 Mins

Serves: 2


Save

Print
Meen Curry With Ghee Bhaat
Non Veg
Rating
Posted by : Nirapara
Recipe Category : Bharat ka Flavours
Recipe Ingredients

Pomfret fish - 1 kg
Refined oil- 2 tsp
Mustard seeds- 1 tsp
Red onions- 2
Green chilli- 4
Nirapara fish masala- 5-6 tsp
Tamarind pulp- ¼ cup
Coconut milk- 2 cup
Tomatoes- 2
Dana powder- 1 pinch
Ajwain powder- 1 pinch
Lemon- 1 juice
Ghee bhatt- 2 tsp
Nirapara basmati rice -1 cup
Nirapara ghee- 1 tsp
Packed poppadoms - 1 pack
Method Of Preparation

Step 1

Clean and wash fish fillet or pomfret and cut into 2 inch cubes. In a pan, heat oil. Add mustard seeds. Let it crackle and add chopped onion, chopped ginger, chopped garlic, curry leaves, nirapara fish masala salt, green chilli and turmeric powder. Let it cook for a minute, and then add tamarind pulp.

Step 2

Add coconut milk. Once coconut milk starts to boil, add fish along with tomatoes and allow to simmer till almost cooked. (Approx 15 minutes)To finish, sprinkle methi dana powder and ajwain powder. Add the tamarind pulp.

Step 3

Remove from fire, squeeze lemon juice and adjust seasoning. Serve hot with ghee bhaat and roasted papad.

Step 4

For the ghee bhaat: Boil 2 cups of water. Add soaked rice, and ghee. Cook till done.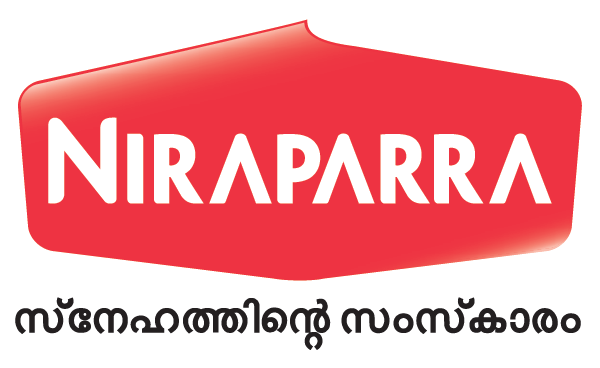 Your subscription submitted.