Star Recipe Of The Month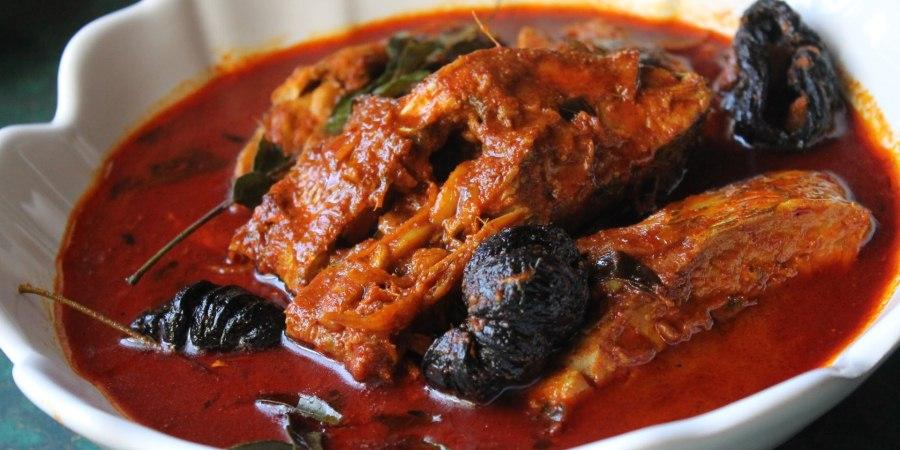 Malayalee Fish Curry
By Nirapara
Traditionally Mallu
Pre Time: 15 Mins

Serves: 4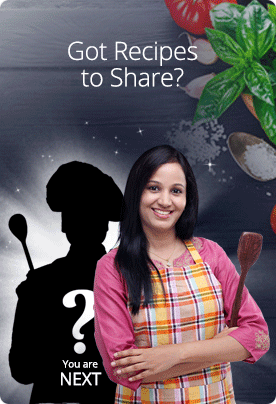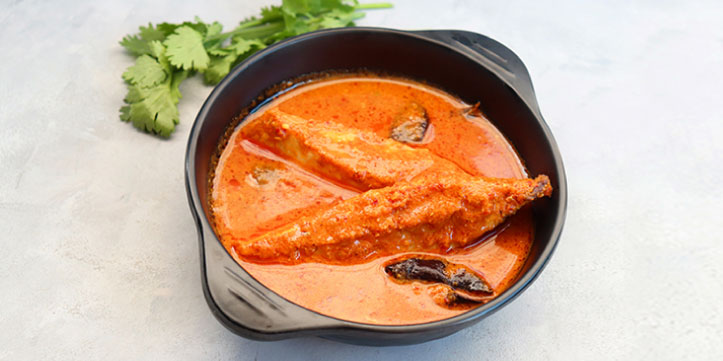 Pre Time: 5 Mins

Cook Time: 15 Mins

Serves: 20 Mins


Save

Print
Goan Fish Curry
Non Veg
Rating
Fish is undoubtedly one of the favourite foods of all South Indians. From fish curry to fry, freshwater to sea fish, the variety of dishes are uncountable. This fish curry comes to you from Goa, the land of sun, surf, sand and seafood! With a profoundly aromatic tomato and coconut-based sauce, Goan Fish Curry is the best way to satisfy your taste buds and stomach. Serve this dish with rice or naan and enjoy the feast.
Posted by : Nirapara
Recipe Category : Spicy Southy
Recipe Ingredients

2 tsp coriander seeds
1 tsp cumin seeds
½ tsp mustard seeds
2 - 3 garlic cloves
1 tbsp chopped fresh ginger (approx a 1in/2.5cm piece)
¼ tsp salt
½ tsp cayenne pepper
½ tsp paprika
½ tsp Nirapara turmeric
1 tbsp vegetable oil
2 green chilis
1 onion
1 tomato
1 lb haddock 450g or use cod, pollock or another firm white fish
2 tsp tamarind concentrate
1 cup coconut milk 240ml
Method Of Preparation

Step 1

Warm a small skillet/frying pan over medium heat and toast the whole spices (coriander, cumin and mustard seeds) for a couple of minutes until fragrant. The mustard seeds may start to pop, which is a sign to stop.

Step 2

Roughly chop the garlic and ginger and crush with the salt to a smooth paste. Add the toasted spices and crush. Add the remaining powdered spices and mix to form a relatively smooth paste.

Step 3

Finely dice the chilis and onion. Dice the tomato. Warm the oil in a medium-large skillet or another shallow pan over medium heat.

Step 4

Cook the onion in the oil for a few minutes until it has softened. Add the spice paste and stir through. Cook for a minute or two, then add the tomato and chilli and let the liquid almost disappear (a minute).

Step 5

Cut the fish into large bite-sized chunks.

Step 6

Add the tamarind and coconut milk to the pan, mix through. Then add the fish chunks and cook until it is ready.

Step 7

Serve over rice.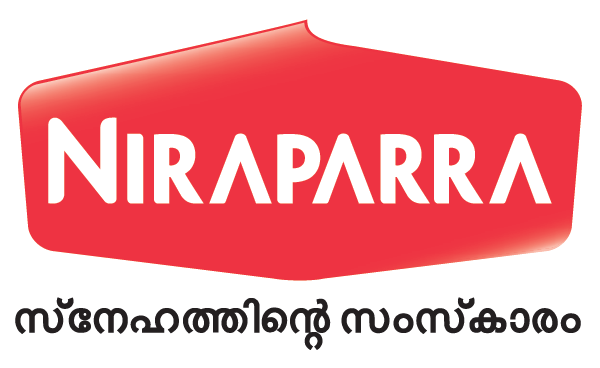 Your subscription submitted.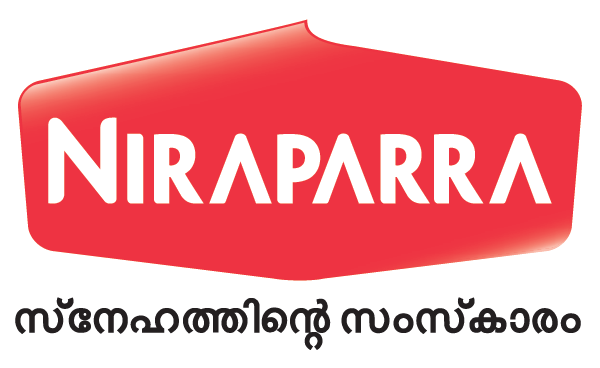 Your subscription submitted.