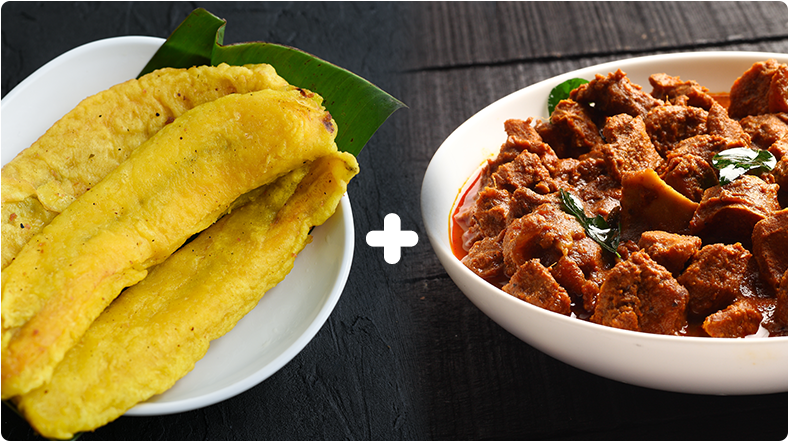 Kerala's Craziest Combinations
20 March 2020
Austin Jacob
Ever wondered how it would taste to dip piping hot sweet banana fritters into a bowl of spicy beef curry? This combination of food is so popular in Kerala that it served in restaurants across the state. Malayali taste for unusual food combinations does not end with this, here are some of the other crazy combinations.
Aluwa & Mathi curry

Aluwa, a popular Malabar dessert is eaten along with spicy mackerel curry. The thick and chewy texture of the dessert plays a perfect foil to the sharp tanginess of the fish curry. The fact that it's a regular breakfast combo pushes its craziness factor through the roof.

Biscuit & Pickle

Another sweet and spicy combination, that is often eaten with non-veg pickles like beef or fish pickle. This biscuit is often a soft variety unlike the store bought variety and is called 'cake biscuit' in some places.

Neyyappam & Chicken curry

Neyyappam is a rice based fritter fried in ghee. The name literally translates to ghee cake. The soft, melt- in- your mouth fritter soaks up the chicken curry and transforms into chicken flavoured hot pockets.

Pork Roast & Savalavada

This is a must try for those who love crunchy savoury foods. Savalavada is the desi version of onion rings and are fried to perfection with crispy outers and a crunchy center. This coupled with sparkling pork belly is a serious flavour competition to fried chicken.

Poori & Pappadam

This combination is a coming together of north indian bread with south indian savoury. The gujarathi hotels in Fort Kochi are popular for serving this dish.

Related Blogs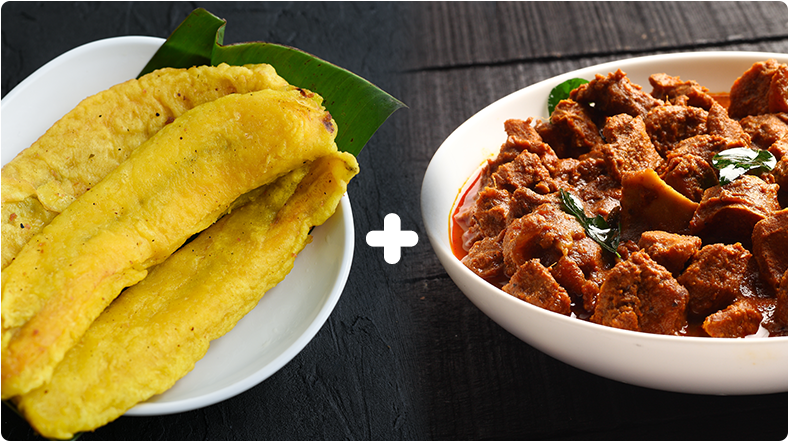 Kerala's Craziest Combinations
Ever wondered how it would taste to dip piping hot sweet banana fritters into a
Read More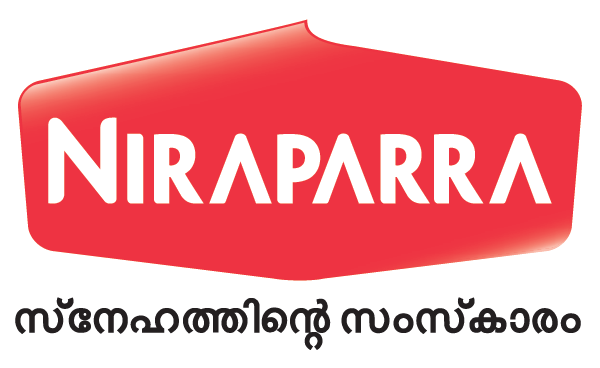 Your subscription submitted.