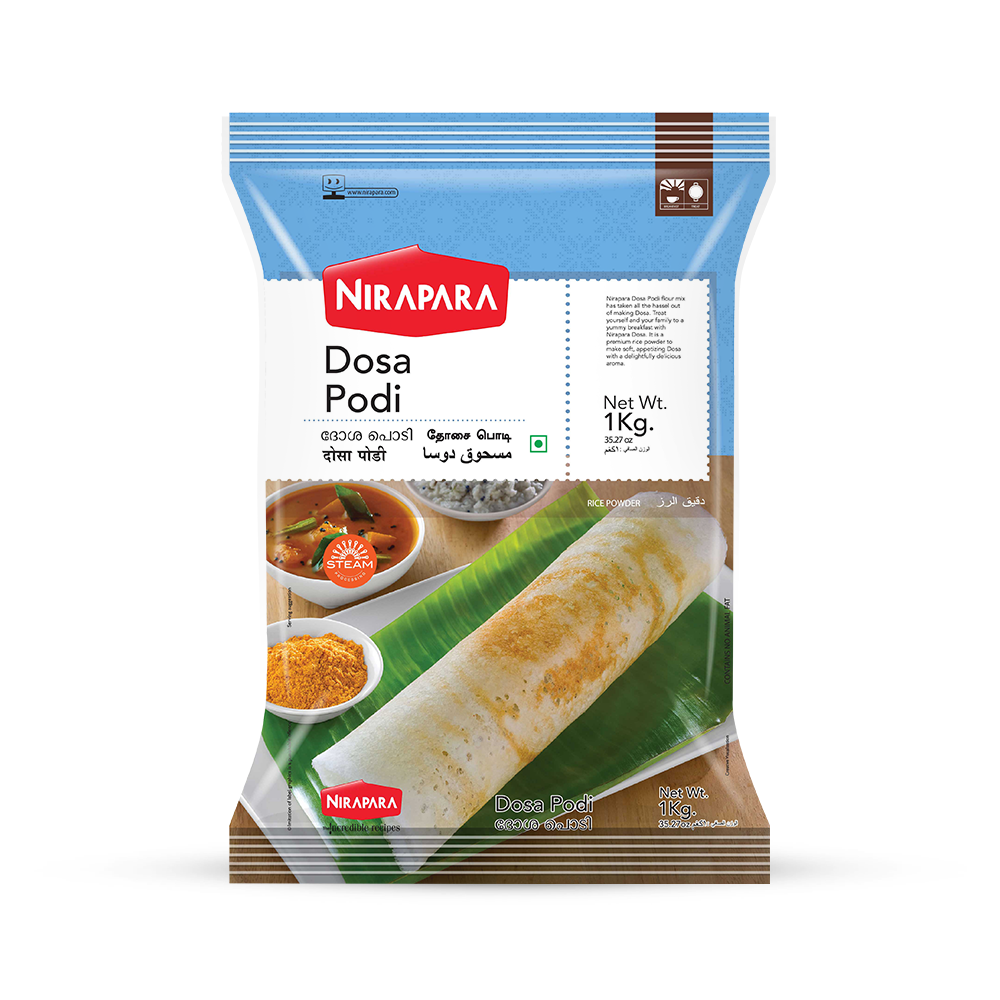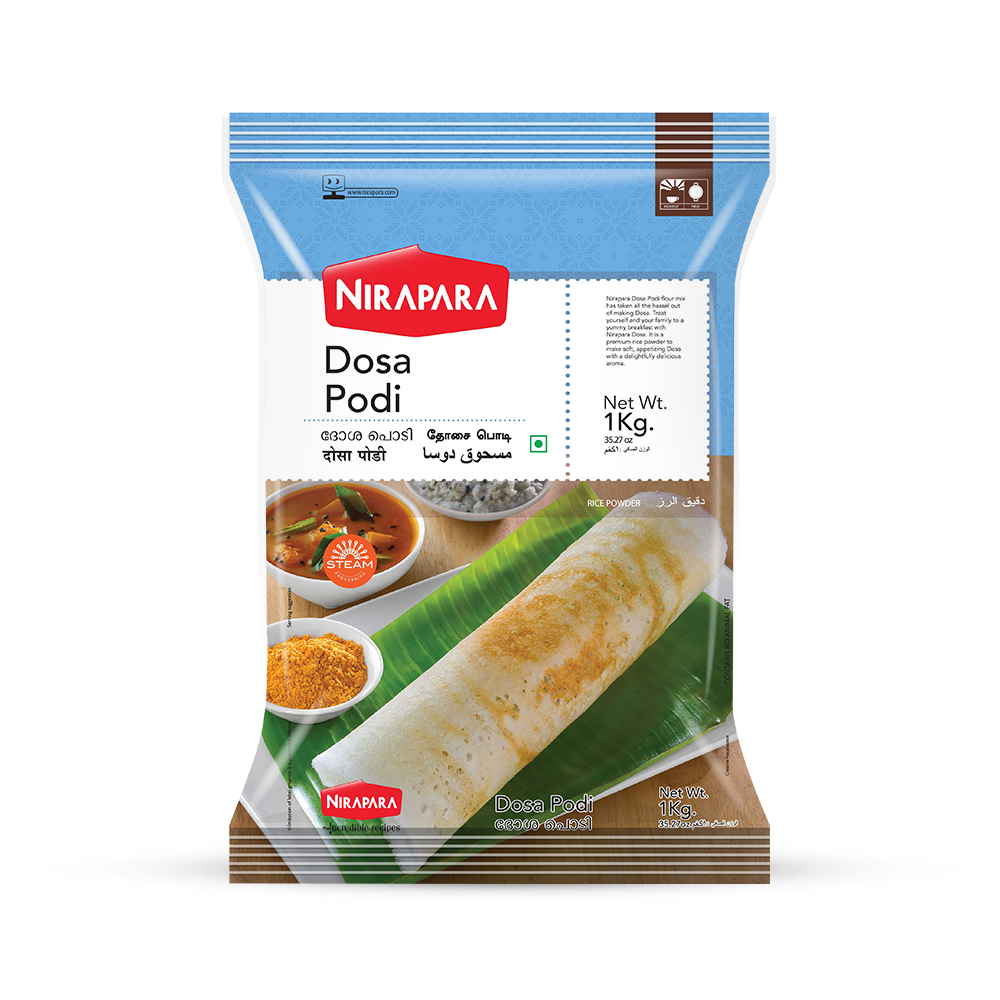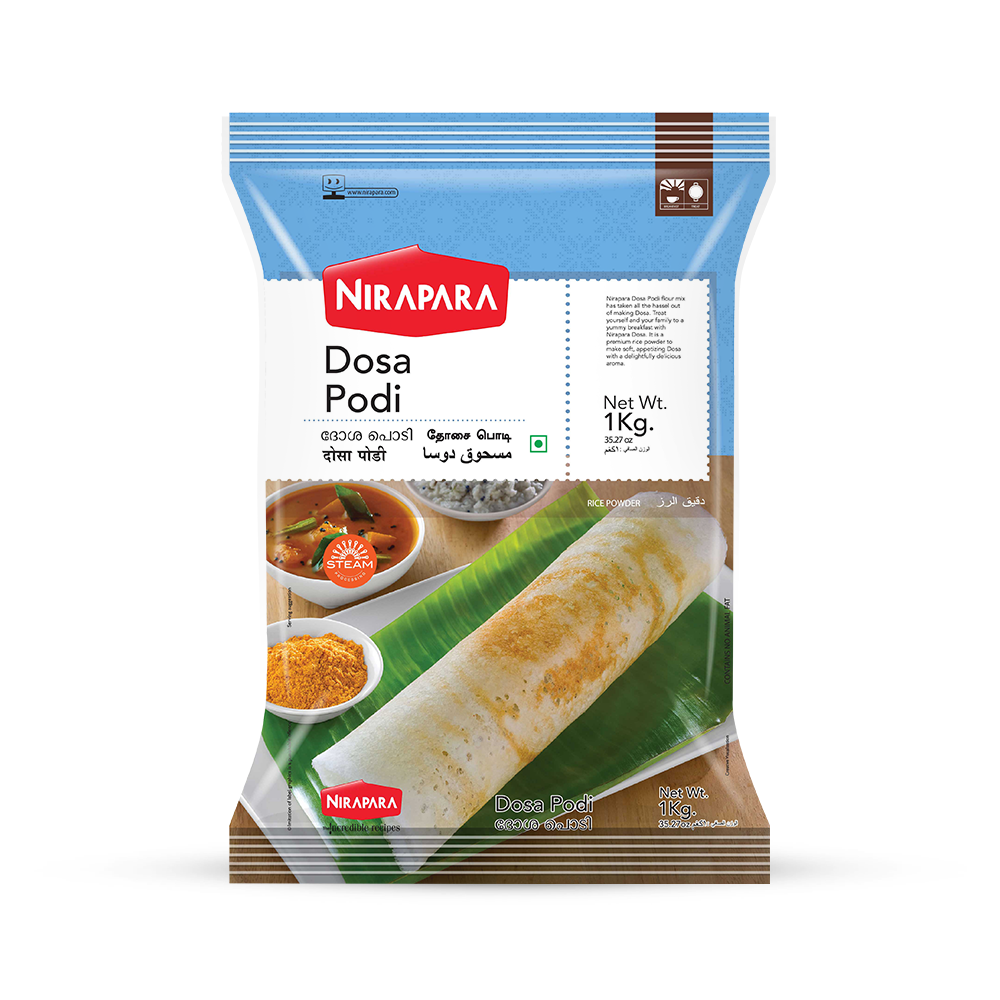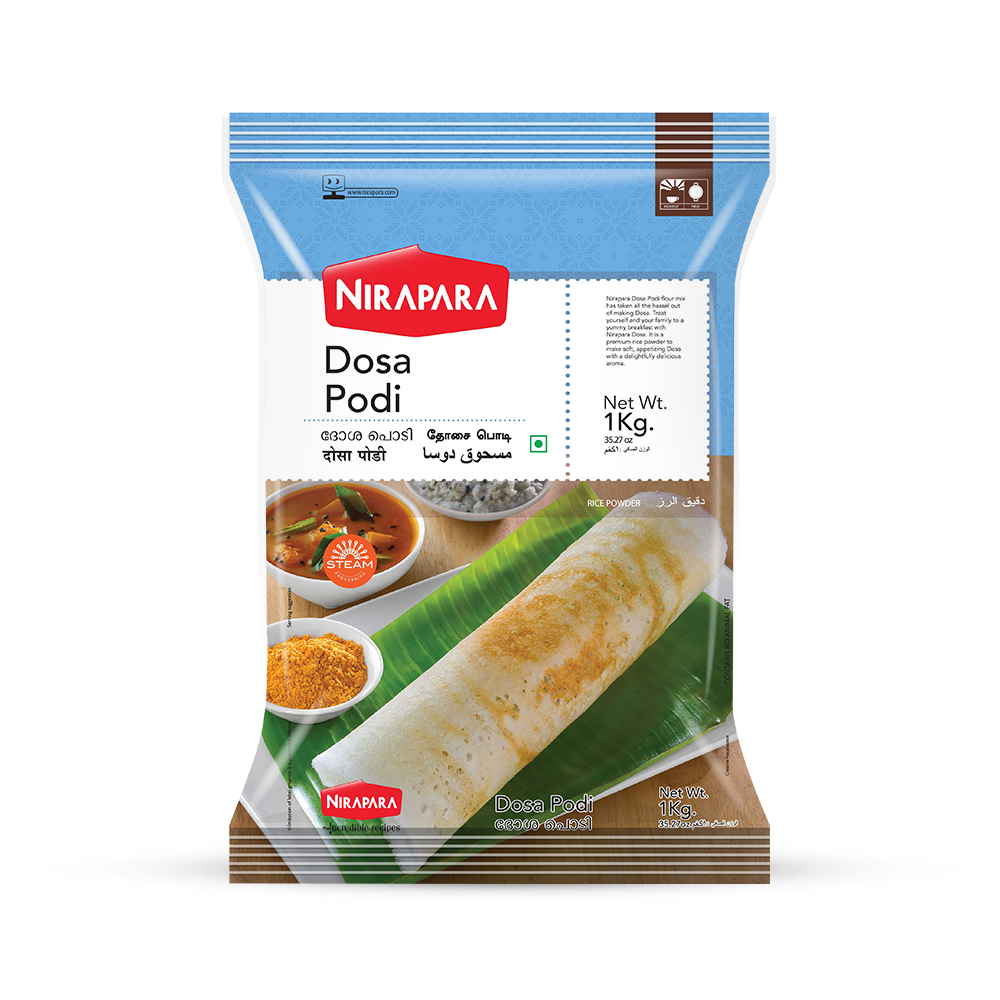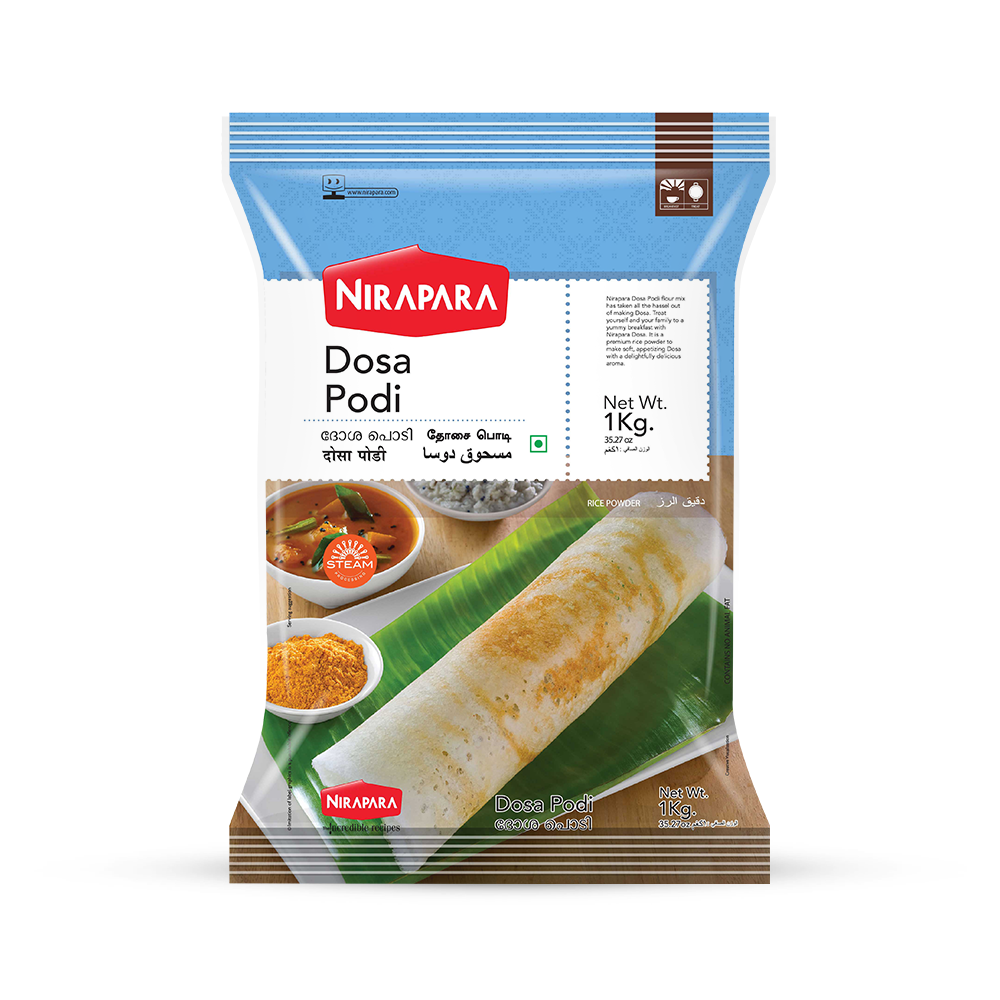 Dosa is undoubtedly the king of South Indian breakfast cuisine. Dosa or Dosai as it is known in Tamil Nadu, which is a traditional pancake made of rice batter, has made its mark on the tastebuds across the globe, not limiting itself to South Indians or people of South Indian origin. Nirapara Dosa Powder is specially designed and developed with experts from the food industry. Nirapara Dosa Powder is a preferred dosa batter for restaurants and homes due to its fine nature and a perfect ratio of rice to lentils.
Additional Information
Reviews
The best source of carbohydrates Good source of protein Low-fat content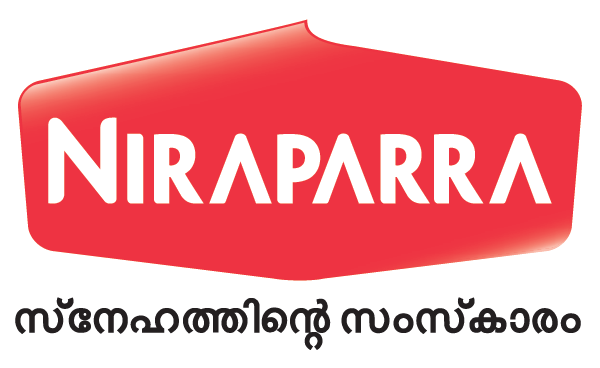 Your subscription submitted.