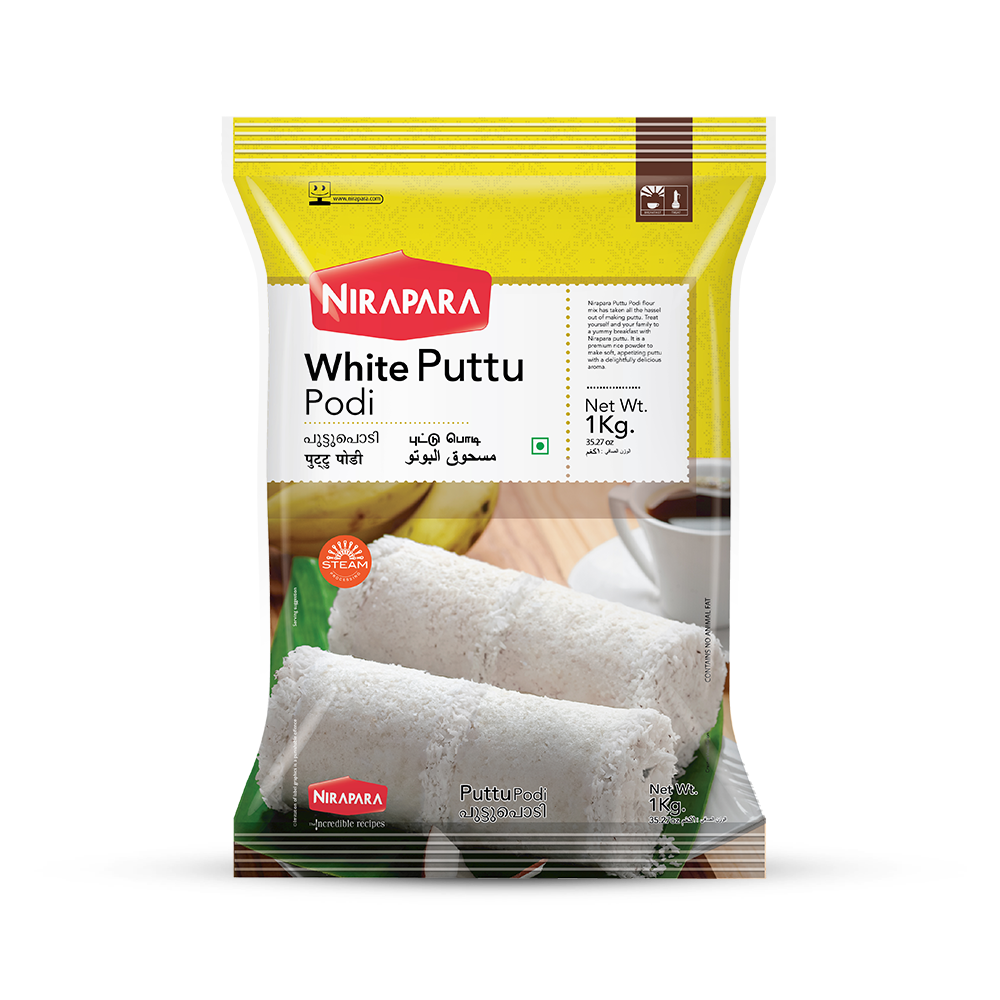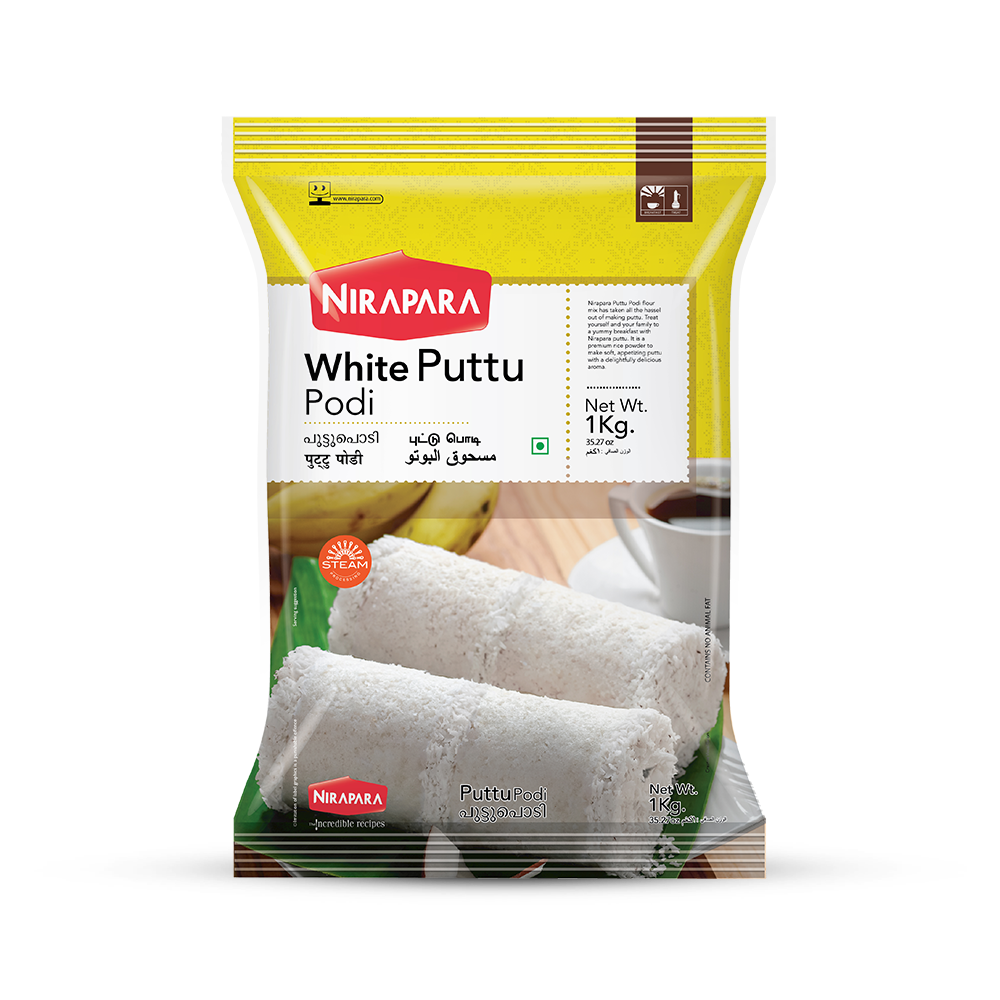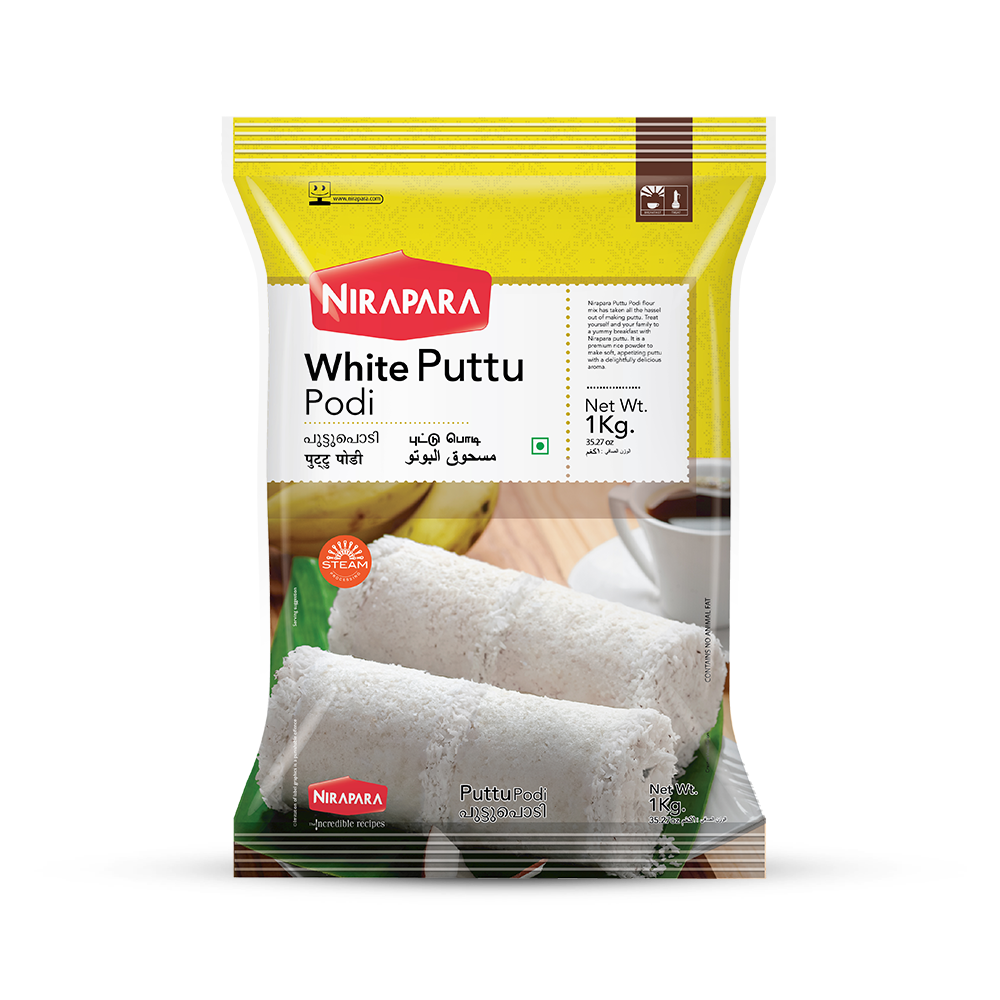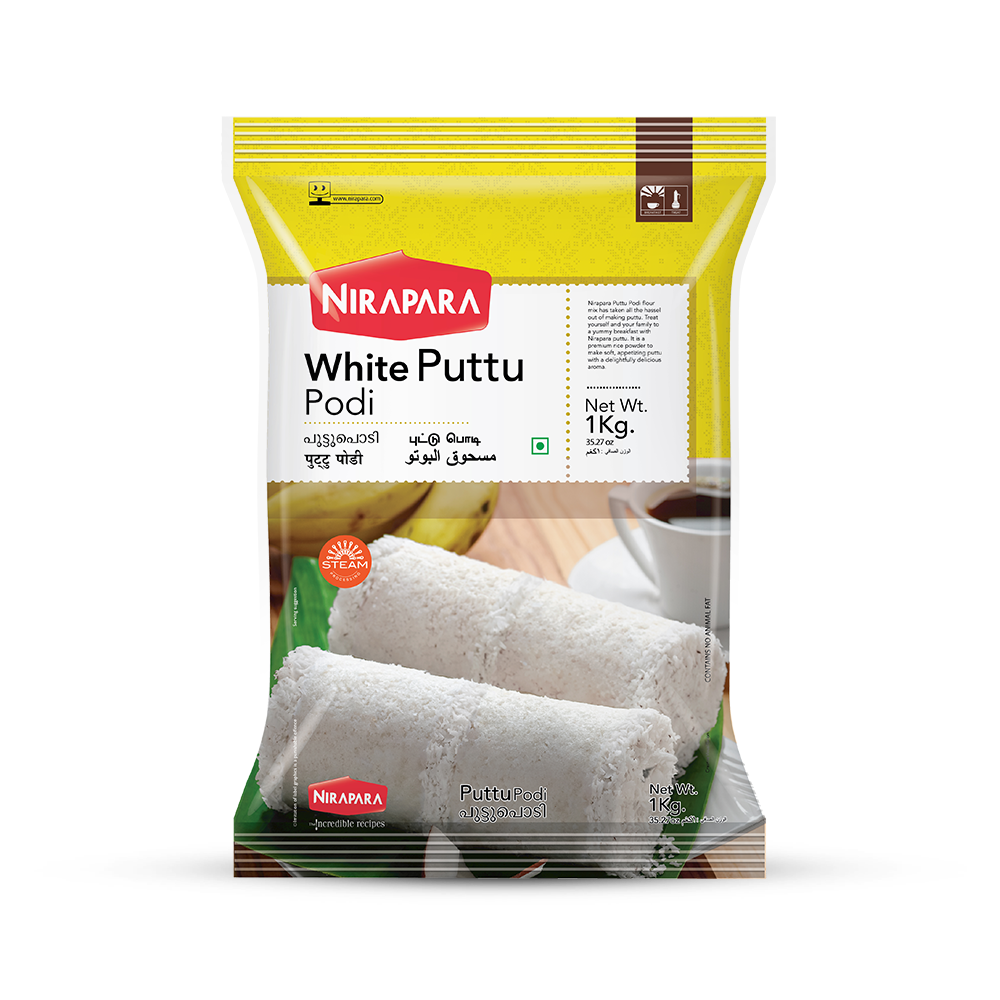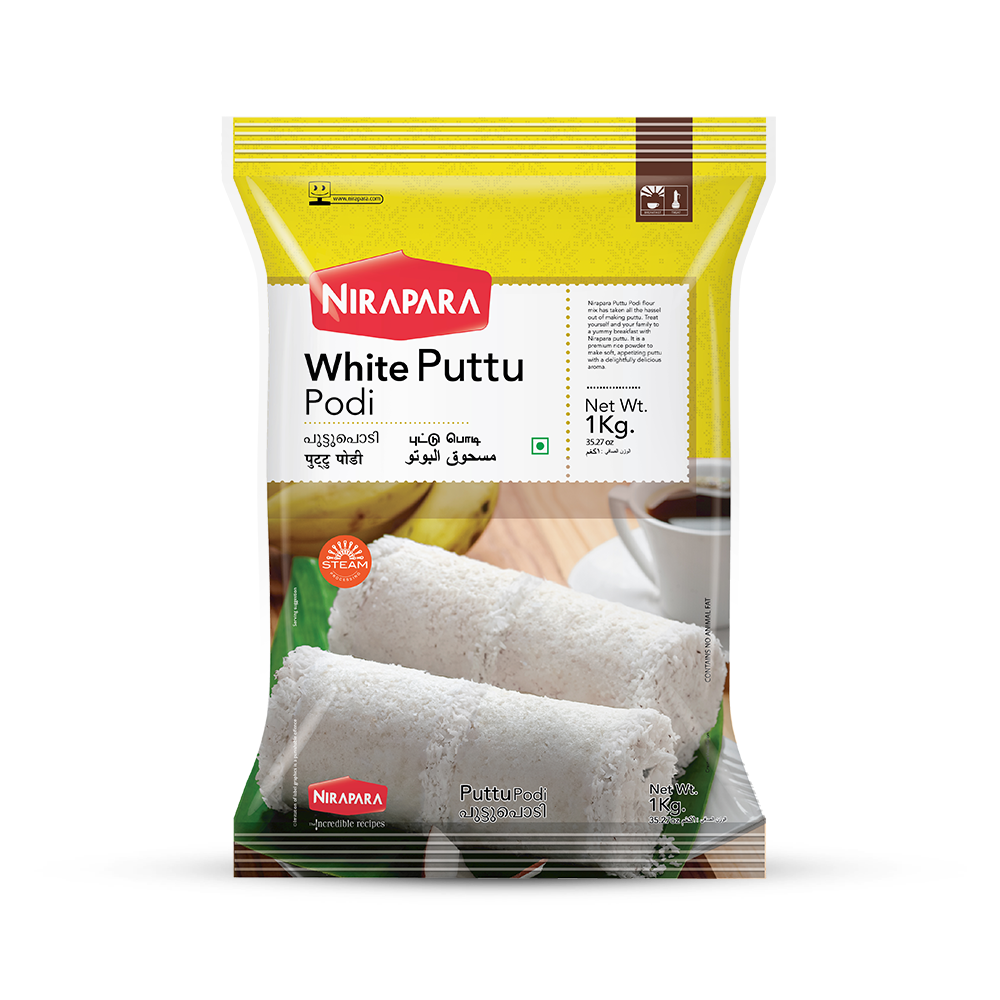 Puttu is the favourite breakfast of kids and youngsters in Kerala. Puttu is also famous in Tamil Nadu. Basically, puttu is steamed cylinders of ground rice layered with grated coconut. The rice powder used for Puttu is different from all other varieties of rice batter which is used for traditional South Indian breakfast because of its coarse nature and drier texture. Nirapara Puttu Powder is an ideal mix or pure rice, coarse ground to make puttu tasty. Steam passes through the thick cylinder due to the coase nature of the ground rice and multiple layers of grated coconut. This also provides its own aroma and taste and tops up the sweetness.
Additional Information
Reviews
Reduces Diabetes Rich in carbohydrates Good source of energy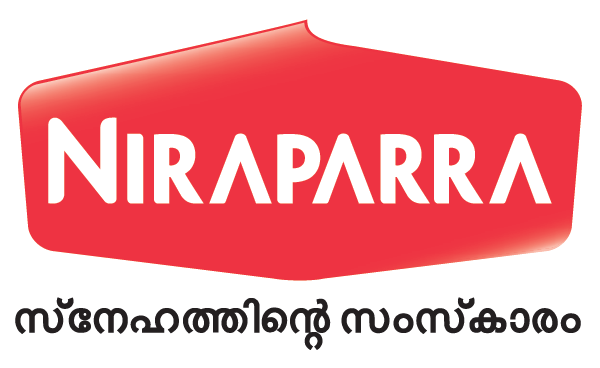 Your subscription submitted.